Gender transformation, asset accumulation and just cities
My current research and advisory priority focuses on urban gender transformation, a radical paradigm shift from gender mainstreaming.
This conceptual and operational framework identifies urban pathways not only to empower individual women but also to collectively transform gender power relations.
The evidence base on transformative interventions includes land tenure and housing, safety in public spaces and informal economic activities.
Moser (2017) 'Gender transformation in a new global urban agenda: challenges for Habitat III and beyond', Environment and Urbanization, Vol. 28, No 1, April
Recent research, advisory work and linked publications developing the gender transformation framework includes:
Participation in UN Habitat III (2016): I organized two networking events on gender transformation in Quito, supported by the Ford Foundation and published three related Op-Eds on 'The New Urban Agenda and gender transformation' in Citiscope (18/4/16); Next City (6/8/16) and The Conversation (21/8/16)
Advisor to the Ford Foundation's Urban Just Cities Strategy, with particular focus on Gender: I organized two networking events, one on Gender and Just Cities, at World Urban Forum 7, Medellin, 2014
Moser (Editor) (2016) Gender, Asset Accumulation and Just Cities: Pathways to Transformation, London, Routledge
Revisiting, deconstructing and reflecting on gender planning: To coincide with UCL Development Planning Unit's 50th anniversary and Gender Planning training programme 30th anniversary, I published a DPU-Associates Working Paper
Moser (2014) 'Gender Planning and Development: Revisiting, Deconstructing and Reflecting' (DPU 2014)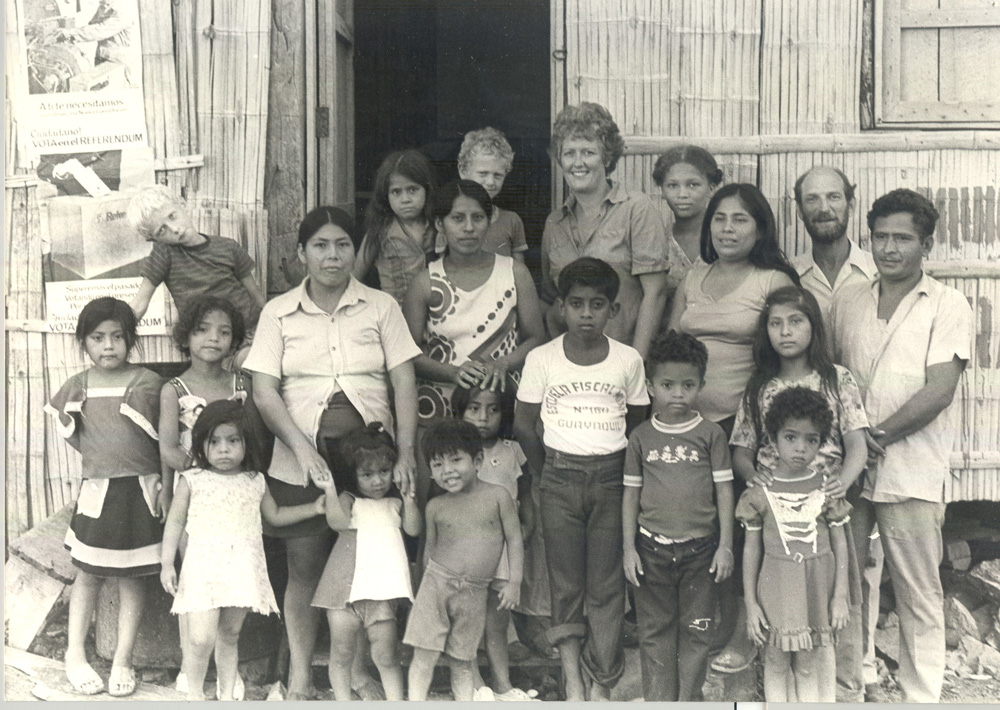 Other gender research, advisory work and training includes:
Gender planning and development: I originated my work on gender planning at the DPU in the 1980s. The gender planning framework comprises an integrated set of three methodological tools of the triple roles, practical and strategic gender needs and the continuum of five WID/GAD policy approaches, linked together by a coherent internal logic.
During the 1980s this was accompanied by capacity building in gender planning undertaken with multilateral and bilateral agencies, northern and southern NGOs, and governments in the global South (see c.v.).
Moser (1993) Gender Planning and Development: Theory, Practice and Training, New York and London, Routledge.
Moser & A. Moser (2005) 'Gender mainstreaming since Beijing: a review of success and limitations in international institutions', Gender and Development, vol. 13, no 2
Gender Mainstreaming Evaluation (2005): Development of gender audit methodology, completion of a gender audit of DFID's Programme in Malawi.
Moser (2005) An Introduction to Gender Audit Methodology: Its design and implementation in DFID Malawi, London, Overseas Development Institute
Women's Organizations, conflict and peace processes in Colombia (2002-2004) Together with a Colombian team, ran a Sida-funded project to 'Strengthen the capacity of women's organizations to participate in the Colombian peace process', developing a participatory methodology to build consensus in the Iniciativa de Mujeres para la Paz (IMP) during a three year capacity  building process.
C. Moser, A. Acosta and M.E. Vásquez (2006) Mujeres y Paz: Construcción de Consensos, Guía para procesos participativos e incluyentes, Bogotá, Social Policy International